WHALE:  Preserving New Bedford's Historical Architecture since 1962.
WHALE Projects by decade: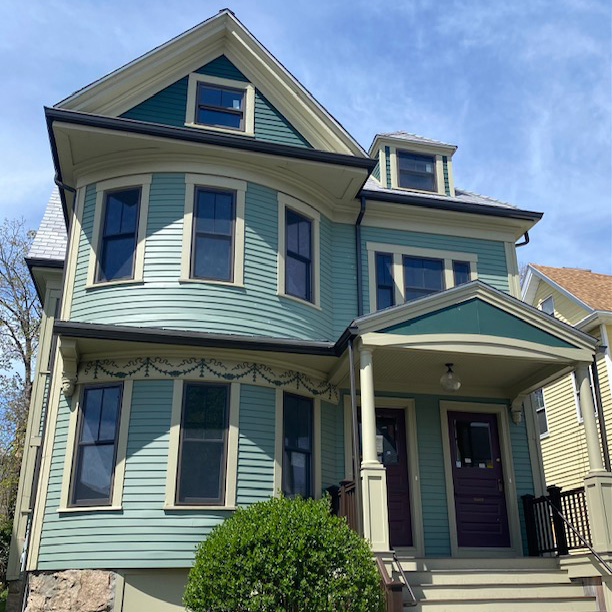 305-307 PLEASANT STREET
As a glass artist at the Smith Brothers Studio, Mr. Taylor paid close attention to detail and outfitted his new home with stained glass windows, intricately detailed brass hardware, finely carved woodwork, and wood paneling throughout. The result was a testament to the Victorian passion for quality materials and refined embellishment.
Over time, remodeling and vandalism took their toll and by 2017, vinyl windows replaced the originals, vinyl cladding lay over wood cladding, stained and leaded glass had been removed, and much of the detailed brass hardware was gone. The failed roof and lack of heat made the building uninhabitable, and it lay vacant.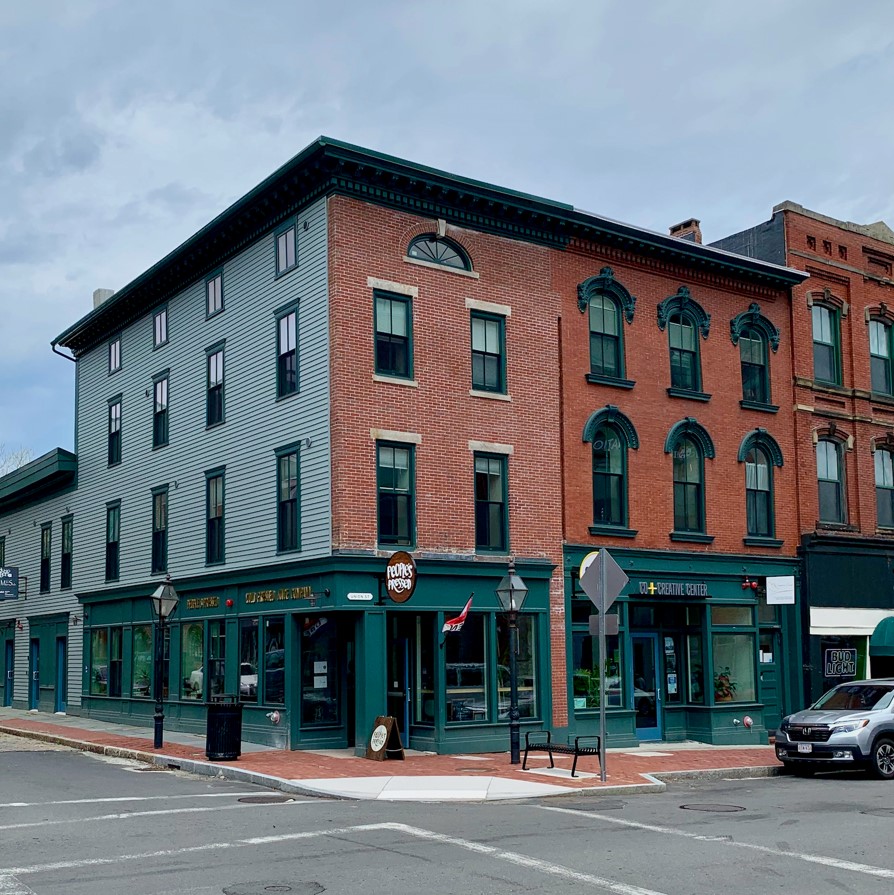 Co-Creative Center
For over 10 years, the vacant "Barker's Lane Block" was an abandoned hole in New Bedford's historic district.
In the middle of downtown's newly revitalized restaurants, tourist destinations, educational space and retail shops, these buildings remained damaged, untouched and wouldn't have survived another winter without intervention.
In 2016, WHALE collaborated with community members on an idea to create a hub for local arts with gallery space and affordable maker space for local artists, as well as mixed-income housing on the upper floors.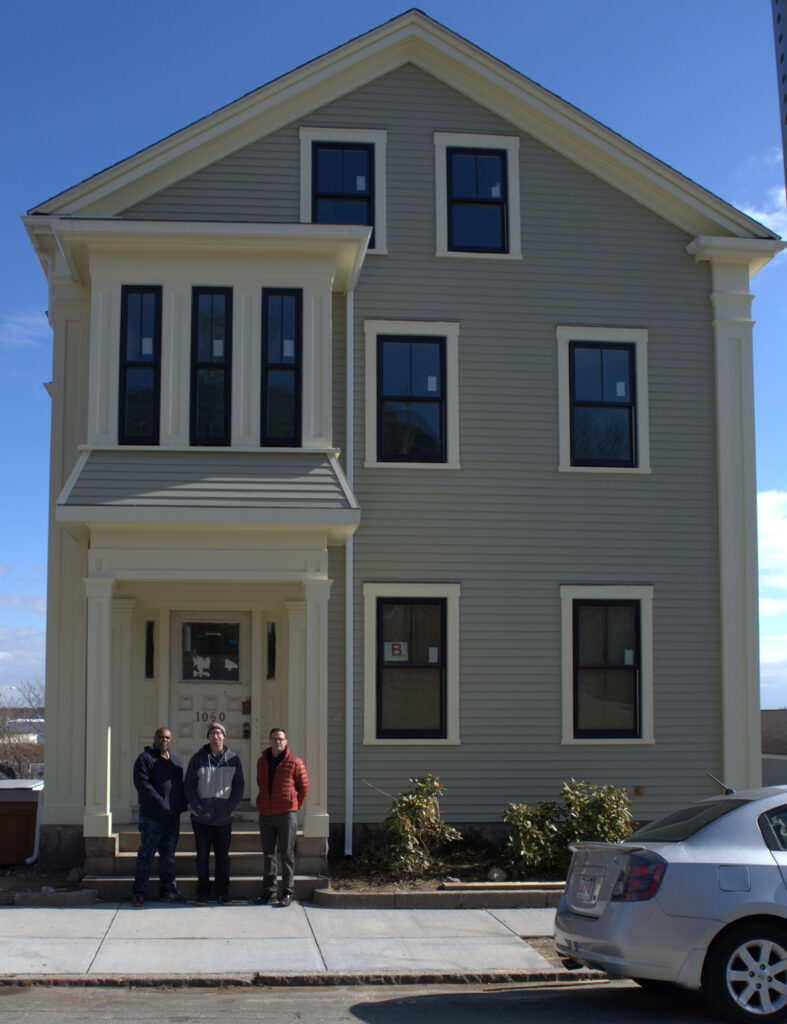 1060 Pleasant Street
A Cape Verdean whaleman's home built in 1830 was saved from being demolished through the city's Recevership Program and restored to serve 20 Veterans for transitional housing.  WHALE was the historic developer working with our project partner, the Veterans Transition House (VTH), to save and transform a historic house to create 10 units of Veterans transitional housing in New Bedford. The building also includes a laundry room and a 24/7 staff support office. The project has transitioned to become a quarantine zone for Veterans affected by COVID-19.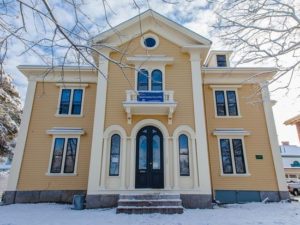 148 Hawthorn Street
When the Leander A. Plummer House, or "Morelands," as Plummer called it, was constructed in the late 1850s, it was one of only a handful of houses in the then-bucolic, park-like neighborhood to the west of the city. Originally
built facing east with its side facing Hawthorn Street, by the early 1900s it had gained closer neighbors and had been lifted and repositioned to face Hawthorn Street. Leander Plummer was a New Bedford native whose family came from Philadelphia Quaker roots. Along with William and Benjamin Rotch, he was one of the founders of the New Bedford Cordage Company, incorporated by the state in 1846, which made ropes used on whaling ships and in textile mills. His son, Leander A. Plummer II, was a locally well-known artist, trained at the Académie Julian in Paris, who made elaborate, wood-carved "relief paintings" inspired by the fish and wildlife of New Bedford.
The house had fallen into disrepair over time due to general lack of maintenance, but through the city's Receivership Program, in partnership with the Attorney General's Office, WHALE fully restored the house. WHALE's restoration work included repairing rotted and deteriorated exterior clapboards and wood trim, installing a new roof, repairing interior plasterwork, and restoring interior woodwork and Dutch tile fireplace surrounds.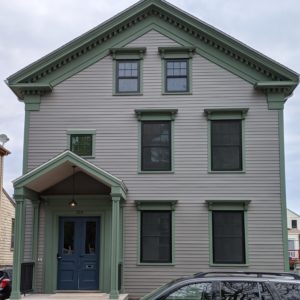 318 Pleasant Street
WHALE obtained this historic 2 family 1830s Greek Revival through the Attorney General's/City of New Bedford Receivership Program.  WHALE has restored this important South-end home that had two, four-bedroom units and was sold to a low-moderate income First-Time Homebuyer, with an income at or below 80% of the area median income.  Architect, Kathryn Duff from studio2sustain and General Contractor, A Plus Construction did a beautiful job restoring this historic home.  The project was partially  funded by the City of New Bedford, The City of Fall River AHI funding, and the 1772 Foundation.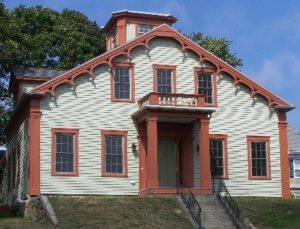 In 1845, Charles V. Card completed the construction of his home, first known as 49 Allen St. Card was a block and pump-maker, an important profession in the seafaring community. He had a shop on the waterfront and made two machines that ships needed to sail: the block-and-tackles that could lift heavy cargo or raise sails and the pumps that kept water from building up below decks. He also served as a member of the Massachusetts House of Representatives.Architecturally, this building is a unique style, even for its time. It is primarily a Greek Revival, however it was constructed in 1845 when the Gothic Revival style was becoming popular in New Bedford, and so it utilizes a deep cornice and verge board. The baluster and swags may have been a later addition.
The house will have a 4-bedroom homeowner unit with a one-bedroom as a separate rental unit. After its full restoration, the house was sold through a lottery process to an income qualified family. This process was in partnership with the City of New Bedford.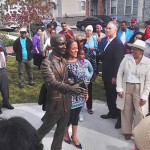 Tom Lopes Gateway Park– One Washington Square
WHALE's original intention was to restore a historic Victorian house that graced Washington Square, however, the building was lost due to arson and had to be razed. Because the site is an important entry to one of New Bedford's most historic neighborhoods, the residents and WHALE decided to create a welcoming and appealing gateway park as a cultural and community development revitalization measure. The Tom Lopes Gateway Park and Memorial were unveiled October 2016.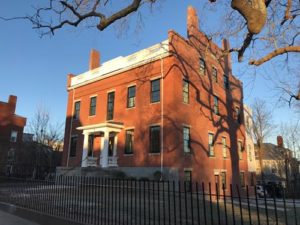 Howland House
38 South Sixth Street A Contributing building in the County Street National Register Historic District that was built in 1834 for John and Sarah Howland Jr. The house is an Exceptional example of transitional Federal/Greek Revival style architecture and the substantial wealth that was made in the whaling industry in New Bedford. The Howland family, unlike many of their Quaker counterparts who built their mansions and ostentatious homes on the main thoroughfare of County Street, chose to build their grand mansions and fine homes on Sixth Street.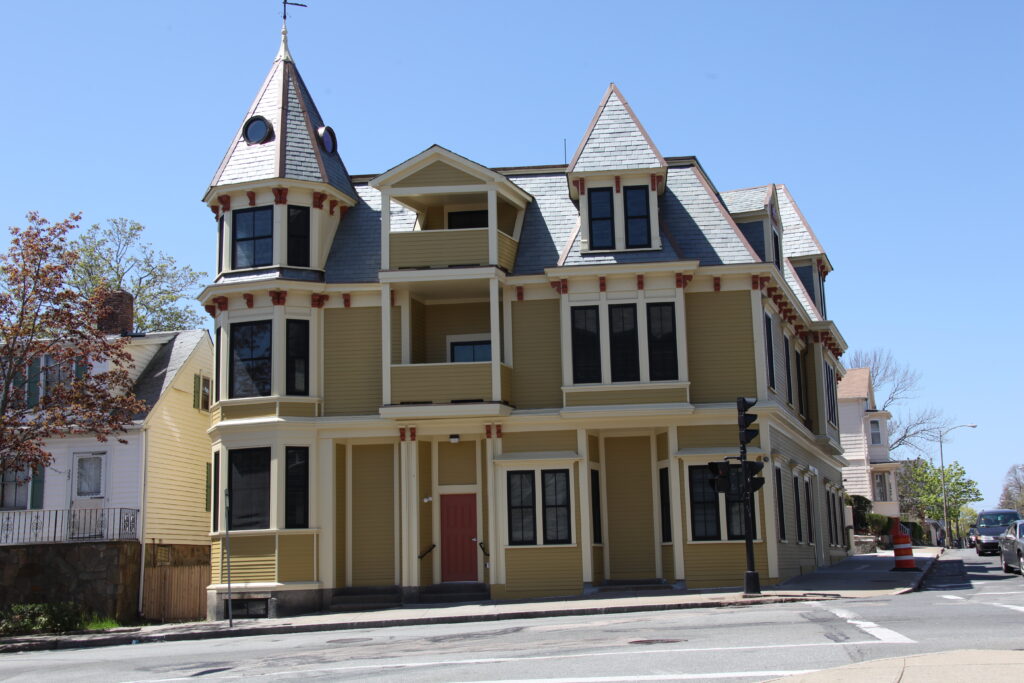 Oscar Romero House – 8 Allen Street, New Bedford, circa 1881
The house was bought by the Community Action for Better Housing in 2010 after WHALE had negotiated with the owner to sell and WHALE served as the historic consultant throughout this $2.8 million restoration project.  Originally, it was built for a general store with a boarding house on the upper two floors and now it was transformed into 12 apartments for low-income households.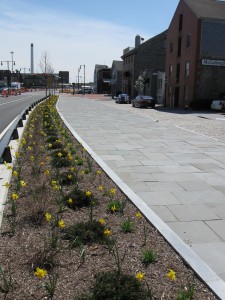 Route 18 Redesign Project (Finished)
A longtime goal of WHALE, to reconnect the Downtown Historic District with the waterfront in New Bedford, is one step closer to becoming a reality. WHALE, working with the City of New Bedford, was instrumental in late 1990s in obtaining $16.3 million for the redesign of the highway.
Called "the single biggest project other than the National Park to hit New Bedford in a generation", the redesign of Route 18 will reconnect the Downtown Historic District and Whaling National Park with the working waterfront. The plan will calm traffic, allow safer pedestrian passage, link neighborhoods, recapture lost economic opportunities and create a tree-lined boulevard into our Whaling National Historical Park and Downtown.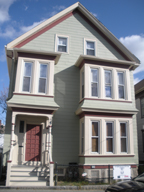 525 Purchase Street – Mini-Grant
Complete historic paint and front porch renovation for a Wahshington Square homeowner, completed in 2009.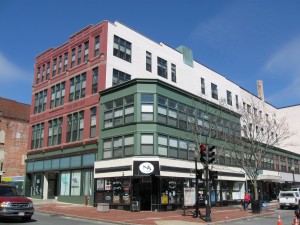 Union Street Lofts – Restoration of 5 Underused and Abandoned Historic Buildings in Downtown
This $11 Million project involved the restoration of 5 previous abandoned or underused historic buildings in downtown New Bedford. WHALE joined forces with HallKeen Management, a real estate developer and management company, to tackle this project, which was designed to use historic preservation as a catalyst to create economic activity, neighborhood development and much needed affordable housing. The project created 35 loft apartments on the upper floors of these buildings. Eighteen of the apartments are affordable units, meaning that the residents who occupy them must earn less than 50% of the median income in New Bedford and their rent is controlled. These magnificent restorations created a 24/7 neighborhood in the heart of our city that has subsequently encouraged other economic activity in Downtown. It paved the way for new private investment and residential living in surrounding historic properties.
Lawton's Corner (2 underused buildings – only first floor commercial space occupied. Upper floors were vacant before restoration.)
Eddy Building – 185 Union Street, New Bedford
Haste Building – 791 Purchase Street, New Bedford
Coffin Press Lofts (3 previously abandoned buildings)
A.E. Coffin Building – 508 Pleasant Street, New Bedford
Phinney Building – 196 Union Street New Bedford
New Bedford Dry Goods – 200 – 202 Union Street New Bedford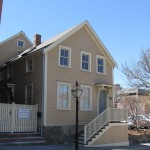 Louis Hathaway House – 27 Bethel Street
Once part of the Corson Block, WHALE saved this little house which was connected to the Corson building demolition after a fire destroyed the roof and most of the interior of the building. The building was used for storage. WHALE separated the house from the brick Corson building and sold the house in 2005 to Patrick Bowen of Bowen Construction, who masterfully restored the house.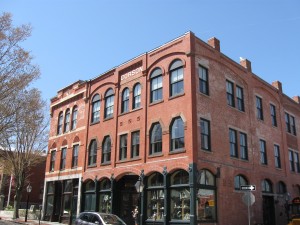 Corson Block – 27 William Street, New Bedford
On September 12, 1997, the Corson Block was severely damaged by a fire. The fire destroyed the roof and most of the interior of the building. Constructed in several phases from 1878 to 1884 it is an extremely fine example of late nineteenth century commercial architecture, which visually anchors the corner of William and Bethel Streets. WHALE with assistance from the Massachusetts Historical Commission, the Save America's Treasures federal program and the City of New Bedford, restored the roof and exterior of the building. In 2004 it was given by WHALE to the National Park Service and once restoration is complete in 2008, it will become the Park's Education Center.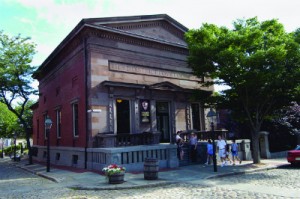 The Old Bank – National Park Visitor's Center – 33 William Street, New Bedford – 1853
In anticipation of the formation of the New Bedford Whaling National Historical Park, Fleet Bank donated this building to WHALE in 1995.  WHALE then donated the building to the National Park Service in 2000 for use as a Visitors' Center.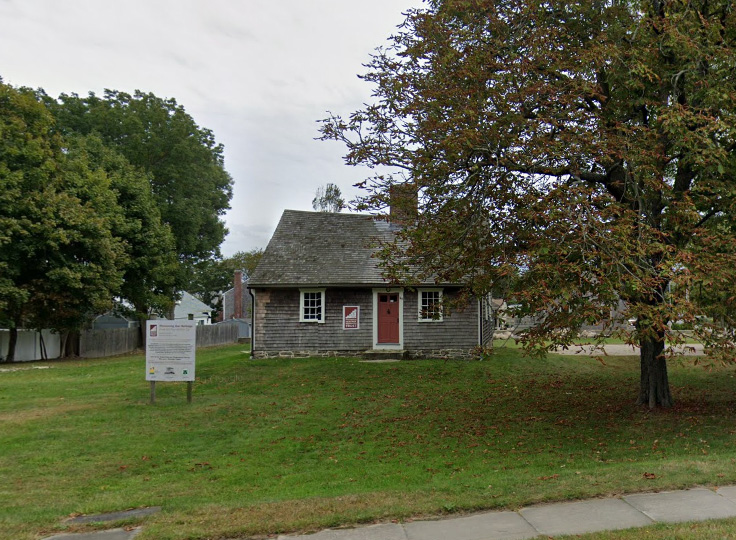 Elihu Akin House – 762 Dartmouth Street, Dartmouth – 1762
Built in 1762 by Job Mosher "house carpenter", this pre-Georgian Cape Style house was sold to Jonathan Delano in 1767. Delano drowned at sea and his estate sold the house to Elihu Akin. The house then remained in the family until in 2003 WHALE purchased the house from descendants of the Akin family. The Akin House is one of the oldest houses in Dartmouth and one of a few remaining in Dartmouth which predates the Revolution. The Akin House is being conserved to serve as the region's first Cultural Heritage Center.  It will be an innovative heritage tourism site where visitors will learn about the post and beam construction of the 18th century (its architecture), the history of Dartmouth and the families who lived in this historic house.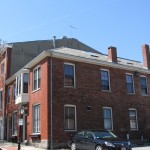 WHALE Office – formally – 13 Hamilton Street, New Bedford
Circa 1830, this three story brick Federal style building still retains its slate roof. The first floor was a baleen warehouse during the height of the whaling industry.  WHALE's offices were located at 13 Hamilton Street from 2005 – 2008.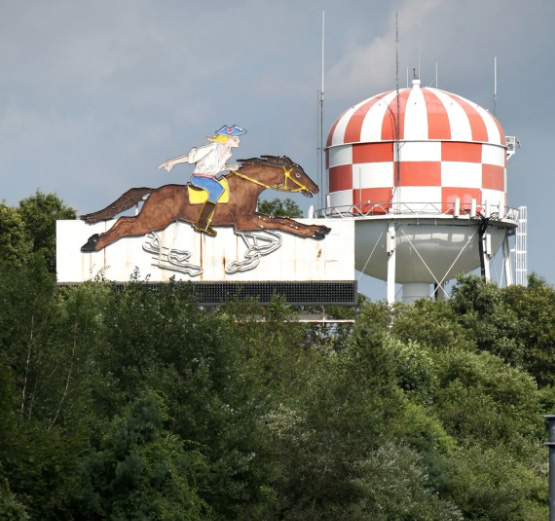 Paul Revere Sign
From the 1950's through the mid 1970's, few children and adults ever forgot the sight of Paul Revere galloping across the New Bedford skyline. Through the efforts of WHALE, the restored 25×40 foot, five-color neon sign sits on a billboard visible from Route 195. Once again, it welcomes tourists to our great seaport city. This New Bedford landmark is a symbol of our industrial and whaling past and its restoration symbolizes the future and rebirth of our city.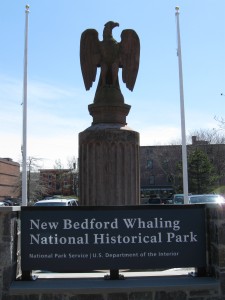 Establishment of the New Bedford Whaling National Historical Park – November 1996
WHALE was the lead organization in securing the designation of the New Bedford Whaling National Historical Park which celebrates our heritage and history. WHALE remains resolved to continue the success of the Park by being an active member of "Partners in the Park" – an association committed to the smooth alliance of ideas and projects beneficial to the Park.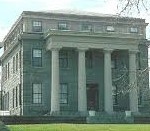 Grinnell Mansion & Congregate Home for the Elderly
379 County Street, New Bedford – 1831
This Greek Revival-style granite mansion had been abandoned and deteriorating for 30 years when WHALE rescued it in 1987.  Designed by architect Russell Warren for U.S. Congressman Joseph Grinnell, it epitomizes the fortunes that were made in the golden age of whaling. WHALE partnered with the Interchurch Council of Greater New Bedford to form Grinnell Mansion Congregate Home, Inc., which created 13 low-income housing for the elderly in the Grinnell Mansion. WHALE remains active on the Board and oversees two endowment funds that it raised during restoration. Congregate Housing provides a shared living environment, which combines housing, in-home services and a mutually supportive social environment for older or disabled adults. Congregate Housing is one good option for those who do not want to live alone, and are not in need of nursing home or rest home care. The security, companionship, interdependence, and in-home services help individuals to remain independent and active in the community.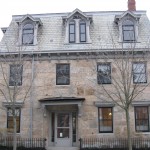 Benjamin Almy House – 150 Eighth Street, New Bedford – Circa 1830
Abandoned for twenty-five years, this Second Empire house was donated to WHALE in 1998 and sold through an RFP to owners who restored it.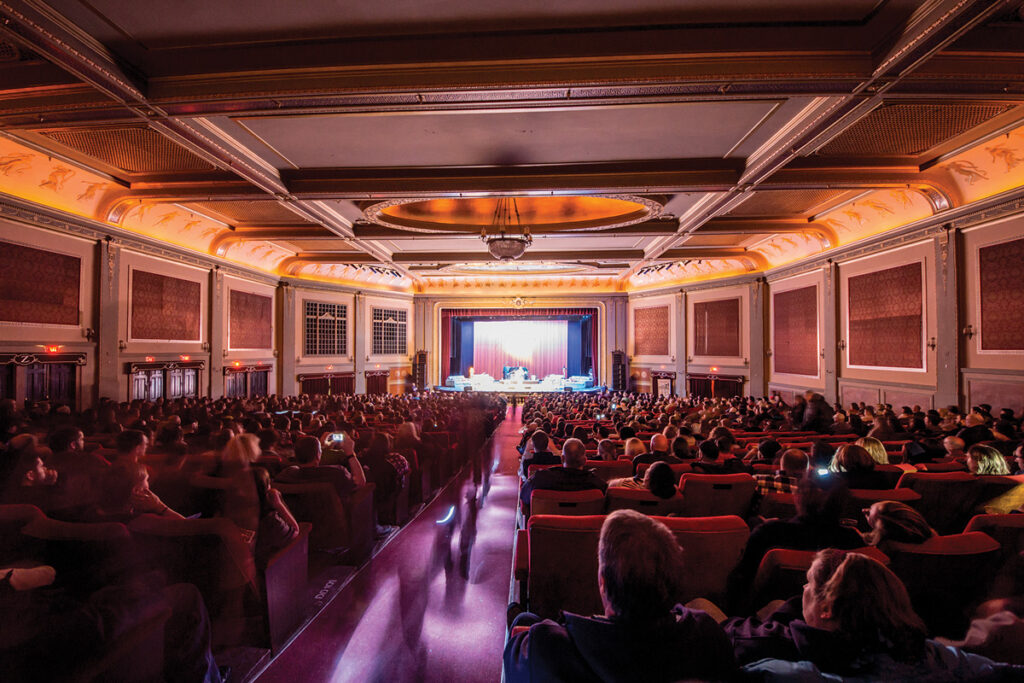 Zeiterion Theater – 684 Purchase Street, New Bedford – Built in 1923
The last grand movie palace of New Bedford's twenty-two theaters, the Zeiterion Theater was threatened with demolition and conversion to a parking lot when it was rescued by WHALE and re-opened as a performing arts center in 1981.
William Hart House – Dartmouth – circa 1718
Originally located on land slated for development, this post-and-beam farmhouse was threatened with demolition when it was rescued by WHALE IN 1987.  Considered the oldest gambrel-style home in southeastern Massachusetts, it was dismantled, stored and reconstructed on this site.
Rotch-Jones Duff House & Garden Museum – 396 County Street, New Bedford – 1834
Designed by Richard Upjohn in 1834 for William Rotch Jr., the house is New Bedford's last whaling captain's home with its original intact gardens. A National Historic Landmark, WHALE bought the Greek Revival masterpiece from members of the Duff family to rescue it from development as a boarding house and the magnificent gardens becoming a parking lot. After an exterior restoration, WHALE helped establish the nonprofit that has since managed the Rotch Jones Duff House & Garden Museum.
Hatch Properties – (Seven) – Hillman & Pleasant Streets, New Bedford
In 1976 WHALE began one of its most important projects restoring an entire city block of seven historic buildings. The Hatch properties, seven Gothic Revival, Greek revival and federal houses were threatened with demolition. WHALE purchased all seven, restored the exteriors and sold them to young home owners who completed interior restorations. It was WHALE first neighborhood development project.
Tallman Ware House – 13 Centre Street, New Bedford – 1790
This Federal-style warehouse, originally occupied by businesses that supported the whaling industry, is the oldest building on Centre Street and one of the first in the Waterfront Historic District to be restored.  WHALE rescued the building in 1967 and used it as its headquarters until 1995.
William Tallman Russell House – 66 Russell Street, New Bedford – circa 1823
Severely damaged by fire in 1977, this Greek Revival house was rescued by WHALE in 1978 and sold to owners who meticulously restored it.
Wilson Stable – 38 Elm Street – New Bedford – 1896
The last wood-frame stable in the Waterfront Historic District, this building originally housed horses, carriages and hearses.  To save it from slated demolition, WHALE purchased the property in 1972 and sold it to owners who restored it.
Rodman Candleworks –72 North Water Street, New Bedford – circa 1810
This former spermaceti candle factory was damaged by fire in the late 1960's.  Abandoned and scheduled for demolition, the building was rescued by WHALE and the Architectural Conservation Trust and reopened in 1979.
Sundial Building – 63 Union Street, Union Street, New Bedford – 1820
Operating as the State Fruit Co. by the Karalekas family, the Sundial Building was badly damaged in the devastating natural gas explosion on January 18, 1977.  WHALE saved the Federal style structure from demolition and restored it to its mid-nineteenth century appearance.
Seth Russell House
82-86 North Front Street, New Bedford – circa 1765
Thought to be the only structure to survive the attack by the British in 1778, this Greek Revival home was moved by WHALE to this once-vacant lot in 1978 to allow expansion of the Whaling Museum.  Its original owner was a descendent of a founder of Bedford Village.
McCullough Building
96 Front Street, New Bedford – circa 1830
John McCullough purchased this ship chandlery and warehouse in the mid-nineteenth century.  Known as the "McCullough Ruin" after a disastrous fire in 1940, the building lay abandoned for 36 years before it was saved by WHALE in 1976.
Macomber Sylvia Building – 1816 with 1870 Italianate gable and brackets
Restored by WHALE, Anne W. Baker and Doug Keffer 1977/78
Lost January 18, 1977 in a gas explosion – Union Street
Lost during the January 18, 1977 gas explosion, the Macomber Sylvia had been completely restored and was to be sold the day of the explosion. WHALE had no insurance on the building. Turning back toward its mission, WHALE immediately began to save the Sundial building, the only one of three on the block to survive the explosion.
Henry Beetle House – 24 Centre Street, New Bedford – circa 1804
Threatened by demolition because it was in the path of the Route 18 extension, this former spar maker's Federal period home was moved by WHALE to this once-vacant lot in 1972 and sold to owners who restored it.
Haile Luther House – 70 North Second Street, New Bedford – circa 1840
Threatened by demolition due to urban renewal, this former master stonemason's Greek Revival style home was moved by WHALE in 1977 and sold to owners who restored it.
Caleb Spooner House – 22 Centre Street, New Bedford – 1806
Threatened by demolition because it was in the path of the Route 18 extension, this Federal-style home was moved by WHALE to this once-vacant lot in 1974 and sold to owners who restored it.
Bourne Warehouse – 47-49 North Second Street, New Bedford – 1887
A fine example of late19th century commercial architecture, this warehouse was erected in front of the Andrew Robeson mansion and housed an auction business selling everything from antique furniture to ships.  WHALE acquired the building in 1975 and sold it to owners who restored it.
Bedford Landing Waterfront National Register Historic District
WHALE was established in 1962 to address the blight and neglect of the buildings within the Waterfront Historic District. This was WHALE's first neighborhood revitalization project. In November of 1996, this waterfront district became a National Register Historic District and a National Historic Landmark. In November of 1996, it achieved the designation of New Bedford Whaling National Historical Park. WHALE has saved and facilitated the restoration of more than 20 properties within its boundaries.
Andrew Robeson House – 32 William Street, New Bedford – circa 1821
This 550-ton brick and stone mansion was rescued by WHALE to prevent its demolition and moved to its present site during the blizzard of 1978.  Designed in the Federal style, the residence is an outstanding example of New Bedford's prosperity during the golden age of whaling.
Andrew G. Pierce, Jr. House – 99 Madison Street, New Bedford – 1881Designed by noted Boston architects, Peabody & Sterns, this house was in terrible condition when it was rescued by WHALE in 1978.  It is a fine example of the Queen Anne and shingle style of architecture that was prominent during the New Bedford textile era.
Abijah Hathaway House – 66 North Second Street, New Bedford – 1846
Threatened by demolition because it was in the path of Rouse 18, this Greek Revival style home was moved by WHALE to this once-vacant lot in 1979 and sold to owners who restored it.
Benjamin Rodman House – 50 North Second Street, New Bedford – circa 1820
By the mid-twentieth century, this magnificent granite home was completely enclosed by storefronts and being used as a warehouse.  The Federal-style residence, the only waterfront mansion standing on its original foundation, was WHALE's first restoration project in 1965.