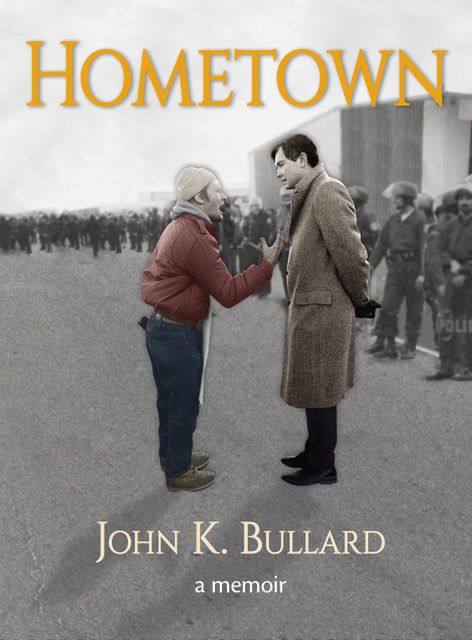 "Hometown": Author's Talk & Book Signing
With John K. Bullard
Co-Sponsored by WHALE and the Rotch-Jones-Duff House & Garden Museum
Hear from the author as he reads from his new memoir. Published by New
Bedford's Spinner Publications Inc., "Hometown" chronicles John Bullard's
youth, family, and 50-year career in public service, from historic
preservationist and New Bedford mayor to climate activist and federal
administrator for NOAA. Bullard will read excerpts that relate to the early
history of WHALE and the RJD, one of WHALE's earliest restoration projects.
Facilitated discussion and a question & answer period will follow.
Arrive early to the tented patio for refreshments.
Books will be available for purchase ($34 + tax) and signing at the event.
Call or email to R.S.V.P. 508-997-1401 / HFortin@rjdmuseum.org. Free
Tuesday, September 26, 2023 at 5:00 PM
Rotch-Jones-Duff House and Garden Museum
Under the Tent
396 County Street, New Bedford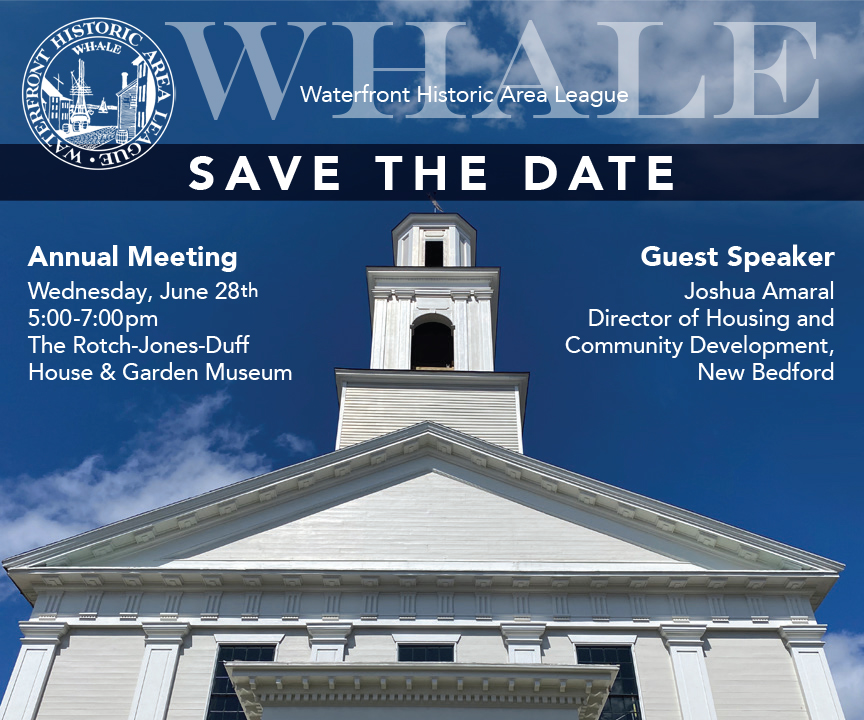 Please Join Us
2023 Annual Meeting
June 28th, 5:00 – 7:00
Rotch-Jones-Duff House and Garden Museum
Past Events we've enjoyed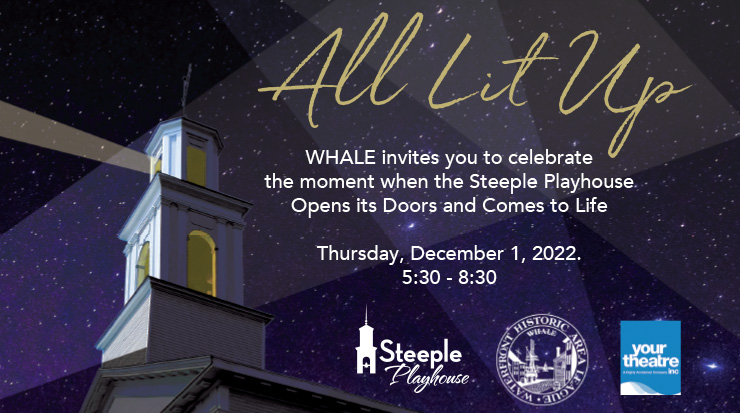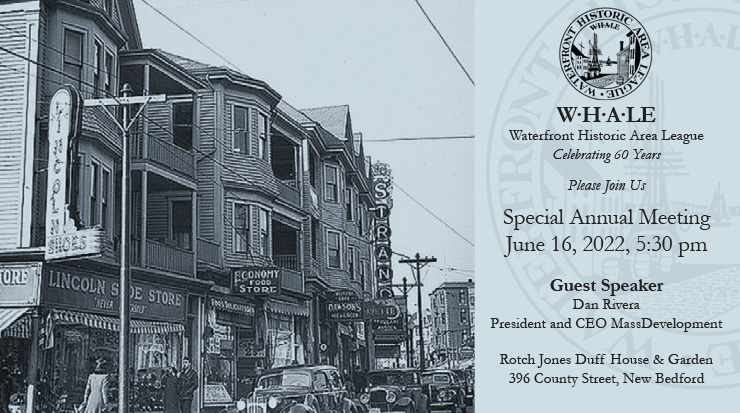 Community Conversation – WHALE hosted a community conversation via Zoom on our Neighborhood Revitalization Program for community stakeholders to gain a deeper understanding of our organization and have a voice in future WHALE projects. This specific program restores vacant and deteriorated historic properties to preserve the character of New Bedford's historic neighborhoods and create affordable housing and homeownership opportunities. At this meeting, WHALE board and staff shared the history of WHALE, our current projects, and information on the Massachusetts Attorney General's Abandoned Housing Initiative.
---
Hillman Firehouse Community Meeting – A meeting was held via Zoom to discuss WHALE's plans for the Hillman Firehouse located at 109 Hillman Street.
---
Community Conversation – Location:  Seamen's Bethel 1st Floor, 15 Johnny Cake Hill, New Bedford, MA. Come meet WHALE's new Outreach Coordinator, Eldric Abreu, and learn about WHALE's current projects. Exchange information and give input on community preservation work in New Bedford's historic neighborhoods. Join in collaborating with fellow residents in our city for future WHALE projects. Refreshments served!
---
Virtual Historic Hooplah with WHALE – Cultivating Colors – WHALE's first ever virtual event brought together an awesome group of speakers, including WHALE staff, Sherwin-Williams, and Anne Louro the Preservation Planner for the City of New Bedford, to share their expertise on historic colors, important tips, and services available.
---
Masquerade Beaux Arts Ball- Celebrating the successful restoration of the beautiful and historic 148 Hawthorn Street with a festive and fun masquerade ball.
---
Legacy Dinner- Elegant sit-down cocktail hour and dinner to honor WHALE's contributors over the years and raise funds for its future.
---
Annual Meeting- A night where guests can learn about WHALE's previous and current projects as well as distinguished, nominated individuals and organizations who are awarded our preservation awards.
---
Nostalgia Nights – View WHALE's photo collection and listen to historic era music.
---
Architectural Bingo – Win prizes, learn and test your architectural lingo.
---
"Historic Paints and Finishes" – Lectures in honor of Historic Preservation Month.
---
Kid's Rule Scavenger Hunt Search for historic architectural details on downtown New Bedford's historic buildings. Discover which historic buildings WHALE has saved over the last 50 years. Win a prize!
---
Build a historic house from the WHALE's "Towers, Turrets, & Tenements" book- Receive one of these great books illustrated by Arthur Moniz. Children get to choose and put together a particular architectural style seen in and around New Bedford and decorate Christmas style while learning about their city's cultural heritage.
---
Site Visits of Current Projects- On select nights WHALE has opened up a restoration in progress for a "peak in" of its plans and development timeline. Current sites include the Co-Creative Center and First Baptist Church.
---
Open House- On select nights, prior to the open of the lottery process, WHALE has invited community members to view the completed, renovated homes that are part of our first-time homebuyer program.